Complete Battery Care
Beyond offering complete battery care, your service will be completed by a certified technician installing the highest quality genuine OEM battery. It is important to remember that we offer all of this at our express service department requiring no appointment. This means that our customers from Joplin, Webb City, Carl Junction, and Galena, KS can simply stop by during operational hours and get the battery service needed as quickly and conveniently as possible.
Battery Services
Battery Replacement - When your battery cannot consistently start your vehicle, our technicians can remove it and replace it with a new manufacturer-approved battery.
Learn More
Terminal Cleaning - The battery terminals can sustain a buildup of corrosion that makes the connections looser; we can clean the terminals and tighten the cables.
Battery Inspection - Our technicians will inspect the battery for physical damage and perform a test to make sure that it can still hold a sufficient charge.
Learn More
How Long Will my Kia's Battery Last?
While some batteries are of higher quality than others, most batteries have a limited service life with reliable performance for about two to three years, at most. This is due to the nature of the automotive battery and its design. At Roper Kia, we recommend beginning routine battery inspection and testing when the battery is two years old to prevent the unfortunate consequence of a dead battery immobilizing your vehicle.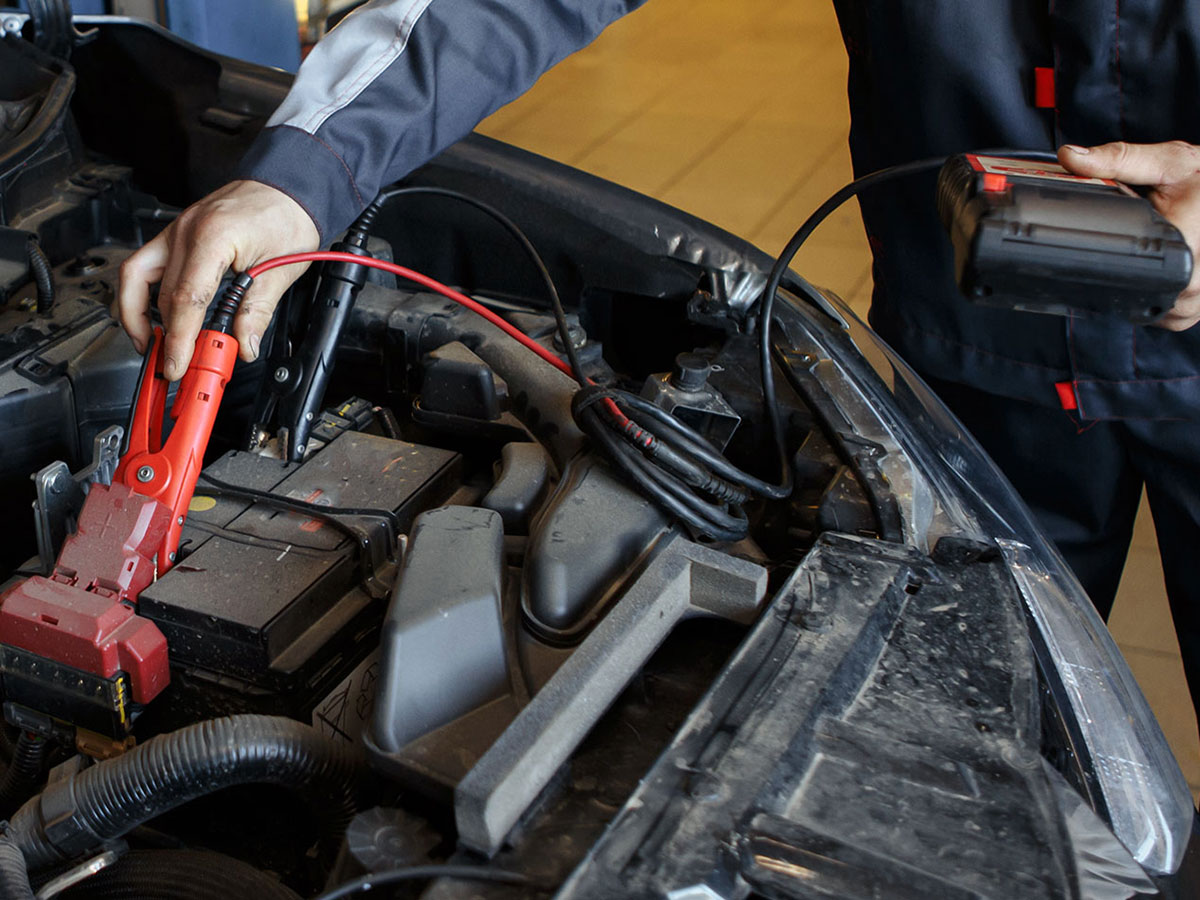 Skip the Wait and Get an Express Brake Service done Today!
We offer a battery replacement service at our express service department at Roper Kia in Joplin, MO. This means that you can simply bring your Kia to us during operational hours and we will have a certified technician perform the battery service needed, including inspection, testing, and replacement service as needed as quickly and conveniently as possible. Rest assured that we never cut corners on quality, and your express services will always include a certified technician installing genuine OEM parts of the highest quality.