Kia Power Steering Fluid Exchange
---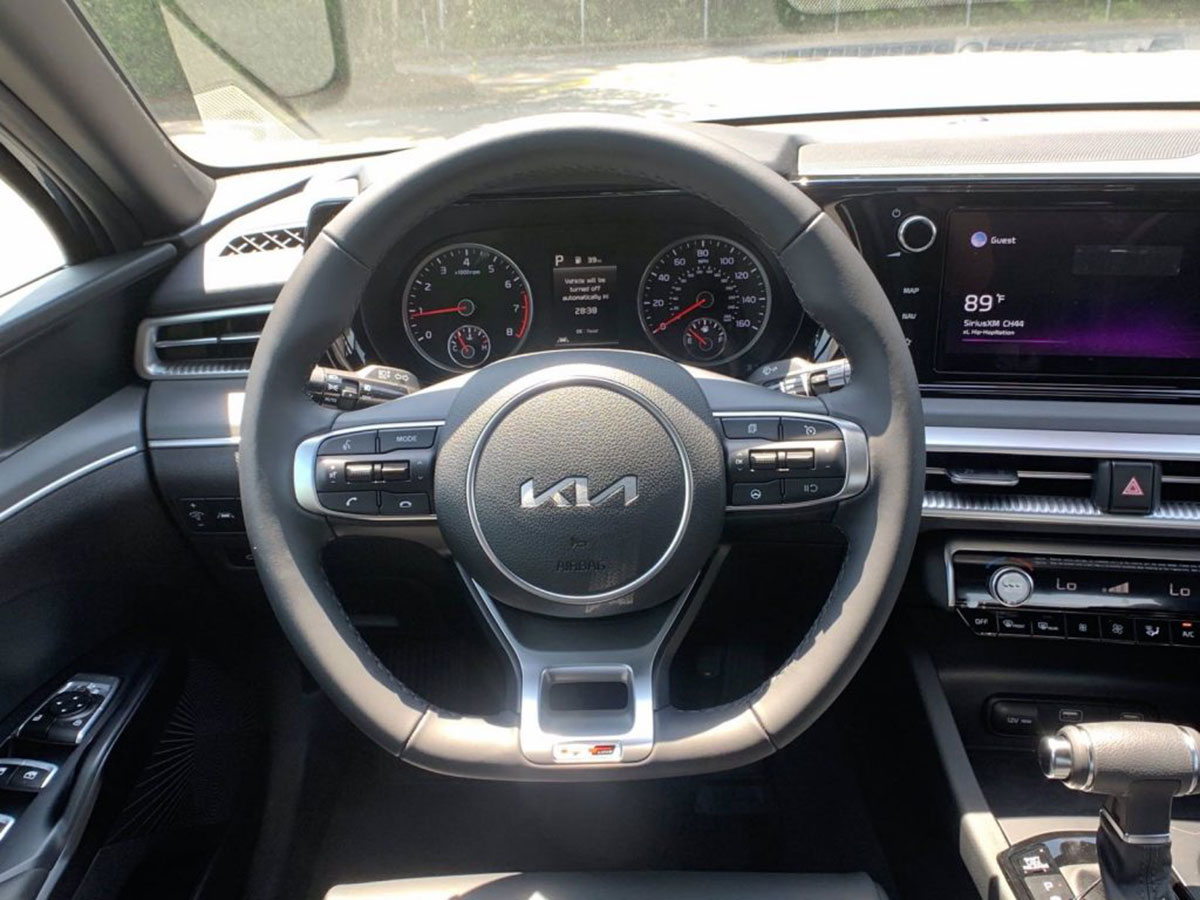 Kia Power Steering Fluid Exchange Service in Joplin, MO
There are many systems and components that are needed to make a vehicle run properly, and one of these is the power steering system. You will know when there is something wrong with your vehicle's power steering, as it will be more difficult to turn the steering wheel. This is one of the systems that is checked over with routine maintenance and vehicle inspections. That's another reason why it is important to keep up with regular Kia maintenance and care schedules. Bringing your vehicle here to Roper Kia of Joplin, MO is a great way to keep tabs on this vital system.
Schedule Service
Service Specials
Indicators of Low Power Steering Fluid
Several key warning signs indicate that you may be facing low power steering fluid levels and need to bring your vehicle in sooner rather than later for service from our auto experts. Read on to learn about the three most common warning signs to watch out for.
Noises and Strange Sounds
If you begin to notice a squealing or whining noise coming from your steering column or the tires when you make turns, it could very well be caused by low levels of power steering fluid. The power steering system uses a pump so the fluid can flow for smooth steering. Low levels of fluid allow air to get into the system, causing parts to grind and scrape against each other, thus causing the noises you hear.
Hard and Jerking Turning
If you are driving and your vehicle suddenly begins to tremble or shake and seems to be pulling to one side or the other more than normal, you may have just had a significant drop in steering fluid levels. You may also find that the wheel is harder to turn, and your wheels may feel like they are stuck in cement and are not freely turning. This is an indication of significant power steering issues and should be checked right away.
Puddles and Obvious Leaking
The other obvious indication that something is wrong with your vehicle and that it needs to be checked out by a mechanic as soon as possible is a mystery puddle on the ground under your vehicle. A major leak of the power steering fluid can go from slight difficulty turning the wheel to a full loss of control over your vehicle. If this happens while you are driving, it can lead to a serious accident.
Risks of Running Out of Power Steering Fluid
Driving your car for any real length of time without power steering fluid circulating through the system can damage the pump and other components of the steering system. While there's nothing that physically stops you from driving your car, it will start and run and stop if the fluid reservoir runs dry, the pump will become dry. This causes increased friction and heat and can quickly cause extensive damage to your vehicle that will need to be repaired before your vehicle can be safely driven again.
Contact Us Today for Power Steering Fluid Service
If you live in or around the Joplin, Paradise, Spring Valley, and Henderson areas, bring your vehicle to our service department here at Roper Kia today to get a full system check to ensure your vehicle is safe to drive and the power steering system is in working order!
Schedule Service
Complimentary Dealership Amenities
Free Wi-Fi

Courtesy Transportation Shuttle

Children's Play Area

Business Workstations

Complimentary Snacks
Online Service Scheduling

Vending Machines

Certified Technicians

Genuine OEM Parts
Comfortable Waiting Area

Saturday Service Hours

Home / Office Pick-up & Delivery

Flat Screen TVs